VISITING PLACES OF NAATYA IMPORTANCE
As part of the academic initiative 24 meritorius students of the Bharathanaatyam and Mohiniyaatom department of R.L.V.College of Music and Fine Arts attended the All India Dance Conference and Festival held at the Madras Music Academy from 2.1.2013 to 6.1.2013.The Student delegation was headed by Sri.C.P.Madhavan Namboothiri, Sri.Madhusoodhanan, Ms.Hemalatha and Ms. Veena all of them faculty members. the delegation also visited KALAKSHETHRA and interacted with the Faculty members and students.
The Executive committee meeting of the PARENT TEACHER ASSOCIATION was held at 2.00 p.m. in the chamber of the Principal on 21.11.2012. Prof.M.Balasubramoniam ,President of the committee chaired the meeting. The committee reviewed all the earlier decisions and held detailed discussion regarding the various academic issues. The committee authorised the Principal who is the President of the Association to request the authorities of the Mahatma Gandhi University to constitute Expert committee for re-structuring the curriculum and to streamline the examination scheme.
VISITING PLACES OF MUSICAL IMPORTANCE PHOTOGRAPHS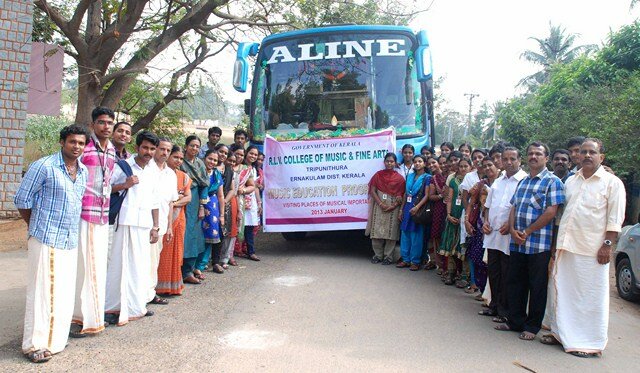 THE MUSIC EDUCATION TEAM AT THANJAVUR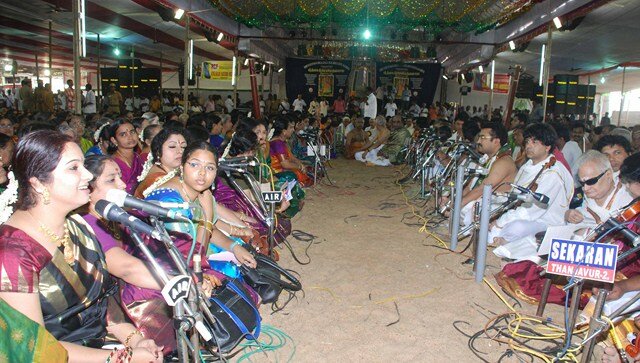 166th THYAGARAJA ARADHANA AT THIRUVAIYARU PANCHARATHNA KRITIS RENDERING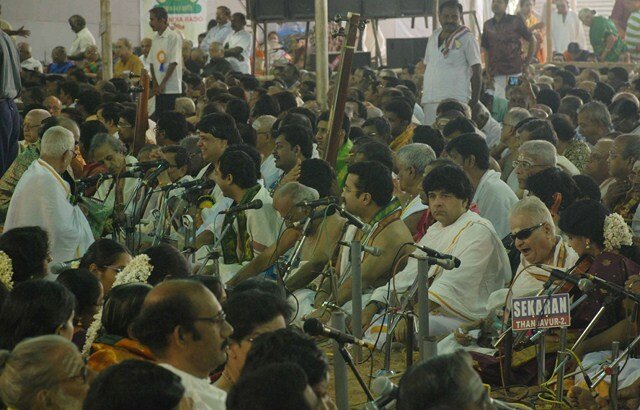 MUSICIANS ASSEMBLED FOR THYAGARAJA ARADHANA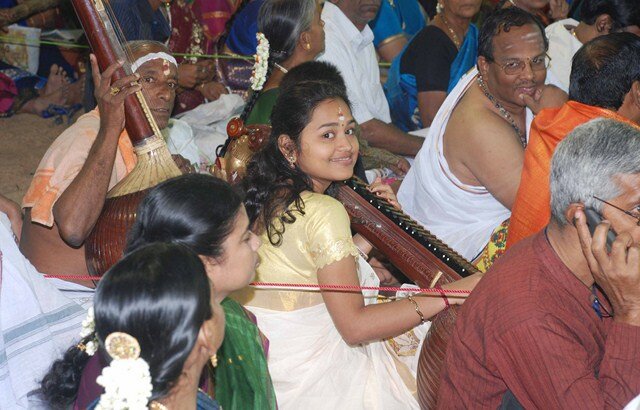 B.A.Final Year VEENA STUDENT Ms. CHAITHRA PERFORMING IN ARADHANA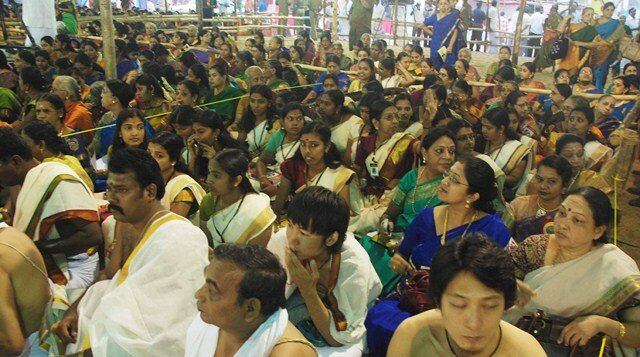 VIEW OF THE STUDENT DELEGATION FROM R.L.V. IN THYAGARAJA ARADHANA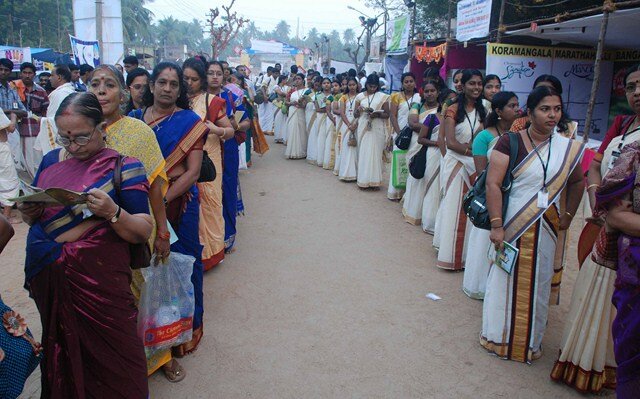 STUDENTS OF R.L.V. WAITING TO ENTER ARADHANA PANDHAL